Red sack of toys including a teddy bear, dolls and other presents. .GIF file transparent.

Santa's big red sack of presents with Merry Christmas on the bag. .GIF file transparent.

Open sack of toys, presents and musical instruments. .Gif file transparent.

Christmas stocking full of gifts including dolls and candy canes. JPEG file with shadow.

Wrapped Christmas Gifts with Merry Christmas.

Reindeer pulling sleigh filled with presents animation.

Hand over my present?
( squirt gun )

A very excited boy and his Christmas present.

Christmas cats singing animation.

Happy Holidays with balloons and animation.

Christmas present with green ribbon - PNG.

Santa's sleigh loaded with presents with reindeer and Merry Christmas.

Wrapped Christmas presents with bows.

Our favorite Christmas present, a puppy!

Santa Claus in his sleigh full of presents being pulled by a reindeer. By the look of him, it could be Rudolph.


Getting a bear for Christmas.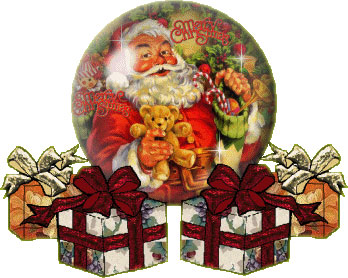 Santa Claus, teddy bear and Christmas gifts.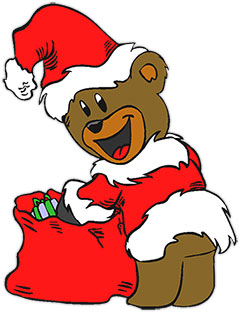 Christmas bear with a sack full of presents.


Who's getting a puppy for Christmas?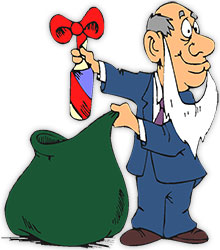 Santa and his special present.


Christmas present that clearly has something moving inside.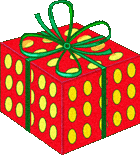 Christmas present in bright colored box with large green bow. GIF file transparent.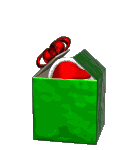 An animated Christmas present. Wow, it's one of Santa's helpers.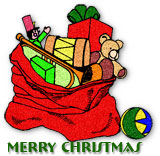 Gifts including drums, teddy bears with Merry Christmas below sack. JPEG file with perspective shadow.